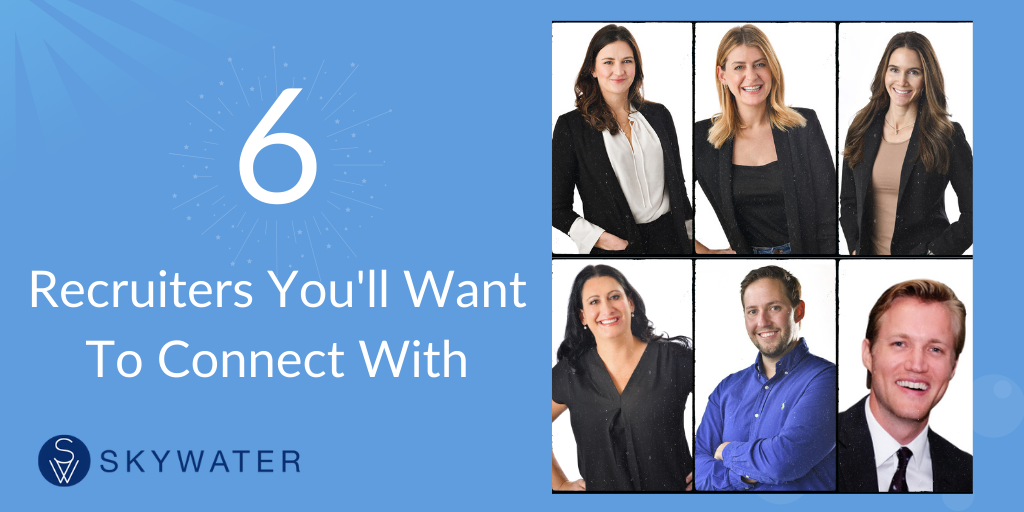 It goes without saying that 2020 was tremendously unique year. Through it all, we've done our best to broadcast the industry trends that we have been able to observe through our access to the job market in the industries we serve. Recently, we shared the single biggest hiring mistake we've seen in 2020, which speaks to a trend we saw of companies freezing their hiring of key leadership roles out of caution.
Today, I'd like to share with you a little bit about how we have practiced what we have preached:
At the beginning of 2020, SkyWater was in a strong position to start expanding several practice areas. As you may remember, we started by adding McKaela Baldus to SkyWater to lead our Marketing practice area as we expanded that offering. Shortly thereafter, Andrea Anderson joined our organization to lead and further strengthen our Human Resources division.
When the global pandemic reached the US, we like so many businesses went remote. We were also named one of America's Best Executive Recruiting Firms by Forbes Magazine. We believe it is because of our firm's long-standing, strong reputation for excellence that we made it through 2020 with enough stability weather the storm without making a single layoff due to COVID. For this, we are very grateful.
In fact, in 2020, we hired six new seasoned recruiters to SkyWater that we're really excited about to grow and strengthen four of our ten practice areas. Here is a list of those executive recruiters, and why you may want to bookmark their bios:
Accounting & Finance
It's worth noting that we have added two Accounting & Finance recruiters to our Chicago-based team. Corbin and Dave, lead by Josh Schneider, are committed to bringing the SkyWater brand of excellence to businesses in the Chicago metro area in need of professionals in accounting and finance.
Human Resources
Engineering & Operations
Legal
For us, 2020 has been a year of networking, a year of building, and year of strengthening. Like so many companies, we expect 2021 to be year of record-breaking growth. Are you growing your business this year as well? Contact us. Our team is ready for your call.
More From The SkyWater Blog