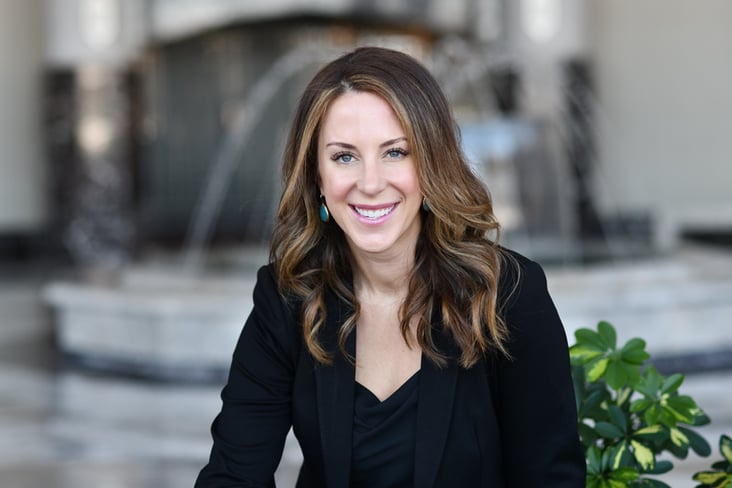 Over the past several years, a growing number of Twin Cities employers have turned to SkyWater Search Partners for their human resources recruiting needs. To better meet that demand, we recently launched a talent search for a top HR recruiting expert to lead our expanded Human Resources practice area.
We announced in March that Andrea has joined the SkyWater Search Partners team. Today we take a closer look at what Andrea brings to our organization, and what it means for clients and candidates alike.
When we met with Andrea, we were immediately struck by her passion for people, HR vision, and impressive accomplishments as a Human Resources recruiting professional. She brings 15 years of HR recruiting leadership to this new role. That experience, along with her insider's perspective on the unique recruiting needs of Fortune 500 companies, make her an especially valued partner to our clients as they navigate the current economic environment.
Andrea comes to us from Securian, where she spent seven years in a number of management roles, including Talent Acquisition Management and Process Improvement Engineering. Most recently, she oversaw Securian's Executive Recruitment function, where she led multiple strategic initiatives to deepen and expand the company's Human Resources practice.
Prior to that, Andrea spent eight years with Travelers, serving in multiple senior Human Resources roles, including HR business partner and talent acquisition for multiple disciplines. At Travelers, she also led nationwide recruiting strategies, created local diversity initiatives, and was responsible for developing new HR talent.
"I've known what I wanted to do with my career since I was 19 years old and I take what I do very seriously," says Andrea. "People are the heartbeat of an organization. So, to me, recruiting is never about just hiring someone. It's about making a significant difference in a person's life and in an organization's future with the right match between candidate and company."
It's that philosophy that drove her own decision to join SkyWater. "I believe in thorough process and total transparency. That's what I found at SkyWater and I am very happy to be here."
Welcome Andrea, we're excited to have you on the team!
---
More From The SkyWater Blog