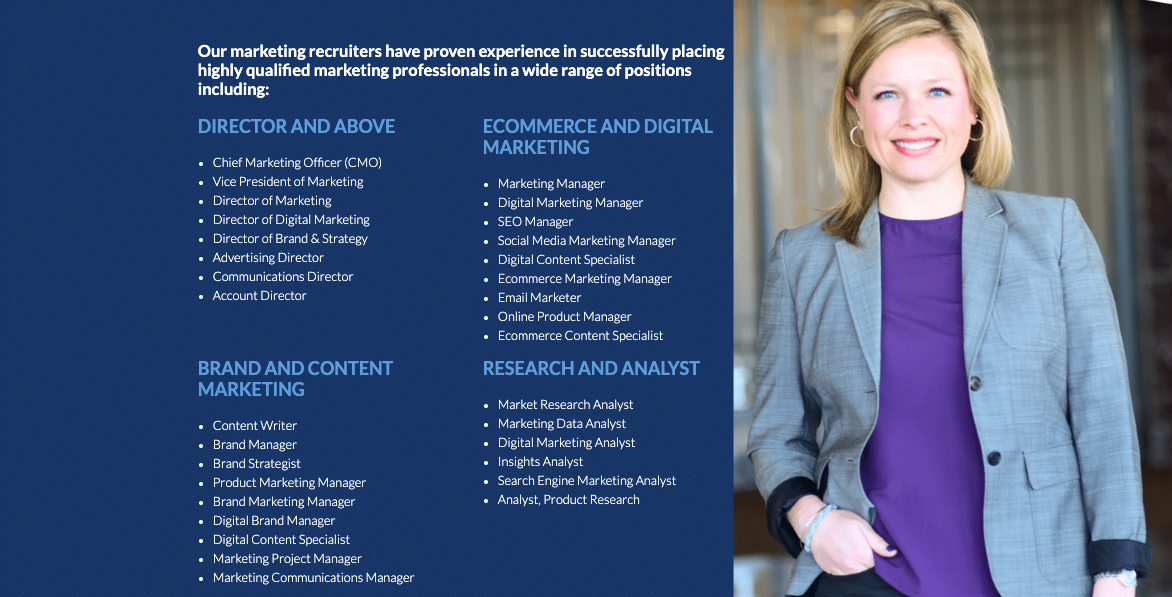 Since we first opened our doors in 2013, SkyWater Search Partners has been matching marketing professionals with their dream jobs throughout the Twin Cities and Upper Midwest. In that time, client demand for marketing recruiting has grown steadily. To continue meeting our clients' needs in this dynamic segment, we recently made the decision to strategically grow our marketing practice – and launch our own talent search for the right person to oversee that expansion.
That's when we met McKaela Baldus and were instantly wowed by her skills, track record, and enthusiastic approach to everything she takes on.
We're happy to announce that McKaela has joined our firm. With a decade of experience as a Twin Cities recruiting and marketing leader, McKaela is uniquely positioned to help SkyWater achieve our growth goals in this dynamic segment. She comes to us from Creatis, where she served as Managing Director and helped turn the organization into one of the Twin Cities' largest marketing staffing agencies.
McKaela, who describes herself as relationship oriented, goal driven, and highly intuitive, says she knew quickly that SkyWater was the right fit for her skills, career goals, and priorities. "In my previous position, I wasn't just immersed in the marketing and creative talent pool for the past ten years," she says. "I was also responsible for every aspect of running a growing business, from managing the P&L, to building a great team, to continuously expanding my client partnerships." McKaela says. "It was a very entrepreneurial role and I discovered how much I love wearing that entrepreneurial hat. I understand the pressures and urgent demands to attract and retain top talent that my clients face every day."
But what really sealed the deal for McKaela was what she saw when she visited. "I knew SkyWater had won accolades for being a best place to work, and from the day I first visited, I could see why. This is an organization that has been very intentional about building a modern, authentic, inclusive workplace. And I'm very excited to be part of the team."
Welcome, McKaela! We're excited to have you here.
Connect with McKaela on LinkedIn.
---
More From The SkyWater Blog