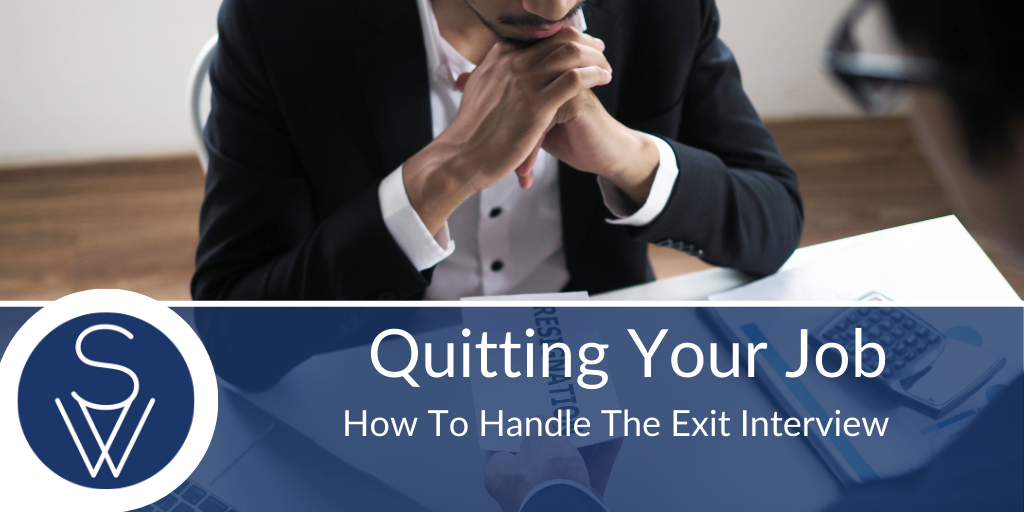 You have an exciting job offer and you've quit your existing job, eager to get started in your new role. Now your current employer has asked for an exit interview, the thought of which fills you with dread. What do you do?
It's HR policy in many companies to request an exit interview. This gives the hiring manager the chance to find out exactly why you are leaving the company and your views on working for them. This can be a difficult situation for many employees, especially if your time with your employer has not been a happy one. Do you air your grievances about your co-workers and your boss or do you smile and claim it's "nothing personal?"
The decision is up to you, but as with every interview, preparation is the key. Our tips below will provide you with a good starting point.
Consider why you are really leaving
Forget the arguments you may have had with your boss and colleagues, what is the real reason you're moving on? Offer constructive insight to your hiring manager that will help to address fundamental issues. What does your new job offer that this one doesn't? For instance, it may be improved career development opportunities, training for new skills or flexible working hours. If the company culture is toxic, work out how to convey this in an objective way, citing poor communication or the lack of opportunity for employee feedback. If you really can't face the idea of spending one more day there, simply state "personal reasons;" it's always better not to burn bridges.
Do you need a reference for your new role?
If your new job offer is conditional on satisfactory references from your current employer, bear this in mind when providing feedback. Don't pile your frustration on the interviewer, you may jeopardize your reference and simply be seen as someone who is unhappy. Take the opportunity to convey your point succinctly in the hope that company policies may be reviewed as a result of your feedback.
Ask questions
What happens after your exit interview? How will your feedback be recorded and used? Will you be provided with a formal record of your conversation? When will you receive your final pay check? Who will you need to contact if you have any questions after you've left? Again, adopting a diplomatic approach and avoiding personal criticism will ensure a smooth departure.
Be Honest About DEI
If Diversity, Equity, and Inclusion (DEI) and the way your company addresses it (or lack thereof) impacted your decision to leave the company, let them know. This is important feedback for your manager and HR to hear. Too many companies think DEI in the workplace isn't an issue, until it's too late and they find themselves having trouble retaining employees that bring true value to the organization because they've been asleep at the wheel in this area.
Remain professional
Whatever you decide to discuss with the hiring manager, whether it's your deep dissatisfaction with your employer or a long list of suggestions on how to improve company culture, remain professional. You may have experienced conflict or dissatisfaction during your tenure with your employer but wherever possible, be sure to quit your job gracefully. The last thing people will remember about you is the manner in which you left. Avoid making a scene or saying something you will regret at a later stage. As an outgoing employee, we recommend answering all questions tactfully. Be as cooperative as possible while remaining calm and moving forward into your new career with no regrets.
Want more tips on the topic of quitting your job? We've got you covered.
---
Related Reading:
More From The SkyWater Blog