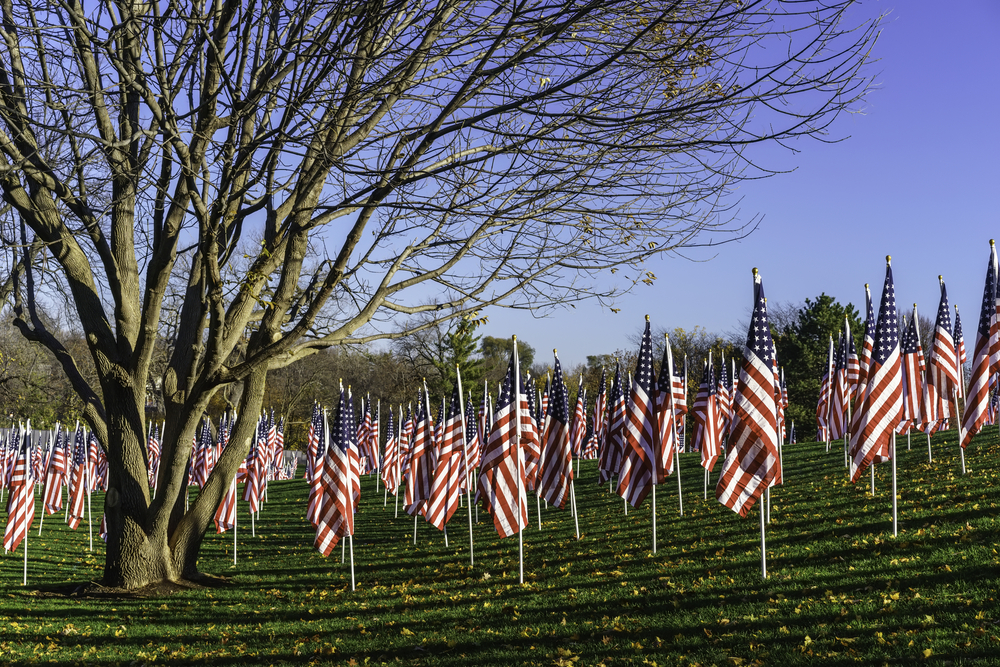 Today and this whole week seem like an especially great time to pause for a moment to celebrate our country and the countless individuals who serve and have served it with honor: our veterans. And what better way to truly show our appreciation for our American veterans than to hire them when they get back home?
Maybe your organization has already made the decision to hire veterans. If you haven't, why not mark your calendar for this Friday? That's Veteran's Day, of course. And it seems to me like the perfect occasion to ring in a new commitment to actively recruiting and hiring some of our nation's finest candidates. As a recruiter, I know how easy it can be to skip past a veteran's application simply because the work experience listed doesn't look – at first glance – like it translates to the open job at hand. But that's a mistake. The truth is, when I look past the militaristic titles, and understand the skills and competencies involved in those titles, I often find an ideal candidate.
So how can you broaden your search and identify great veteran candidates? Start with these 5 steps.
Reach out to Veterans' Organizations
Did you know that there are several reputable recruiting sites that specialize in helping veterans move into non military career positions. Look at the list below and start posting on them. But don't just fling your job postings over and shrug your shoulders if no veterans apply. Reach out. Read through them. Get to know some of the common strengths and job seeking challenges shared by today's American vets. And familiarize yourself with military occupational skills (MOS) and how they translate into the job skills you need in a new hire. The American veteran candidate pool is a largely under explored gold mine. Tap into it. Learn how a successful tour of duty in America's military really does prepare a veteran to serve your organization well.
Explore and post on these Veterans' job sites:
Extend your search geographically
You may not be able to fund a geographic location for your new hire. But a thankful nation is willing and able to provide for the relocation of some transitioning service members. It's called a change of station allowance and it may well cover most of the expenses of your newly hired veteran to move themselves and their family to the geographic location of their new job. So cast your net more broadly to find that veteran who fits the job. Moving expenses don't have to hold you back.
Network with Veterans
Start by reaching out to any current employees who are veterans. Ask them who they know and how you can best recruit a bigger pool of vet applicants. Get help from a veteran-savvy copywriter and start placing more vet friendly posts on your organization's Facebook and twitter accounts. And consider a major re-tweaking of how you're using LinkedIn. Not only can you begin capturing the attention of more job seeking veterans, you can tweak your candidate searches to identify veterans. Beyond that, look up your local Veterans Service Organization (VSO) and begin a conversation about getting more engaged.
Develop a Prominent Presence at Veteran friendly Job Fairs
Yes, these exist. Find out where they're happening and how you can get involved by visiting the job fairs site at Hiring Our Heroes.
Don't Forget Veterans with Disabilities
It's a sad fact that many organizations are still woefully uninformed – and unnecessarily skittish – when it comes to hiring veterans with disabilities. If you've been one such employer, it's never too late to get yourself educated and move past the old misconceptions. When a wounded warrior rises above past injuries and steps forward to serve, consider this person with an open mind. You are unlikely to find a job candidate more capable of demonstrating perseverance, dedication and resilience. To learn more about how you can recruit and hire veterans with disabilities, use the Employment and Training Services center at military.com and get started.
All of us at SkyWater, extend our sincerest thanks to all veterans for their service.
---
More From The SkyWater Blog