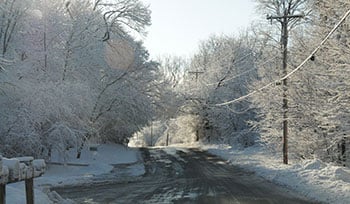 What does Minnesota's cold snowy spring have in common with Accounting and Finance in the world of job searches. Unfortunately, a lot. A still sluggish (although warming) economy, a surplus of qualified candidates and a dearth of openings in this market have left many people making that long sighing sound.
But don't despair. As surely as the weather will warm and the snow will melt, job conditions can also change -- sometimes even quickly, under the right circumstances.
A few weeks ago, my colleague, Adam Hoffarber, posted a blog about how hot the IT market was in the metropolitan area -- completely opposite from the space I work in. Adam wrote, "The business world knows that if you're looking for IT candidates, you are having a tough time competing in the War for Talent in the Twin Cities. Strong candidates are seeing multiple great offers, and they're seeing them quickly. What should you do if you find your company missing out on the best? Think about changing up your hiring process! The typical company interview process is simply getting in the way of hiring strong talent."
That sector is so overheated that the hiring process is now undergoing a watershed change in its hiring processes. "By the time a company gets around to making a hiring decision, another company has already pulled the trigger and made an offer," Adam points out.
The lingering financial crisis of five years ago cast a long shadow on finance and accounting. Like in other industries, there was much bloodletting. The good news though is that the market is starting to warm up. Sure, it's not at the level where we would like. But it's slowly creeping back.
These are the predominant trends we see:
Companies are still closely monitoring their hiring budgets and operating with as lean a group as possible.
Individual contributor roles are still at the highest volume, but manager and above are starting to move.
There's no sugar coating it. We still have a ways to go. But top talent -- the kind of top talent that SkyWater puts on its Short List all the time -- will find successful and satisfying employment opportunities. It may take longer, the interview process may require more trips to see the company than ever before, but top talent will win out.
More From The SkyWater Blog