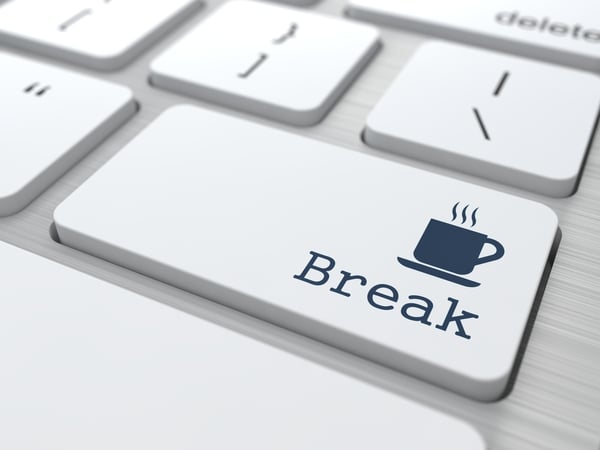 Between the year that was, and the year that will be, every business leader deserves to hit the Pause Button and reflect on something even more important than the numbers.
This is not a post about New Year's resolutions (even though we've made a few that we fully intend to achieve).
It's not a brag sheet about a successful 2019, either (in spite of the fact that we are, indeed, celebrating another record-breaking year here at SkyWater Search Partners).
This is just a 2-minute pause… A quick moment between the year that was, and the year that will be, to reflect on something as basic, necessary, and unquantifiable as gratitude. To be clear, we're not talking about our performance here. This is not about the numbers. This is about the relationships: the deep, human bonds that run alongside our victories, that carry us through the challenges, and cheer us on as we press ever forward.
As you surely know, recruiting is a relationship driven business. If you're not a people person, you're unlikely to find yourself in the recruiting industry – or, if you do, you probably won't want to stay long. You might find the compensation potential attractive, you might be hard working, goal driven, and fully capable of learning the skills. But if you don't love people, being around them, juggling multiple personal interactions every day – and caring about the welfare of all of those people – then all the money in the world won't make you happy in this job.
We have long believed that. When we decided to launch SkyWater Search Partners, we wanted to lead an organization that truly put people first. We believed that running a business based on our values wasn't just the key to financial success; it was the key to our own, personal happiness.
Turns out, we were right.
Today, as we look at the team we have assembled, the client relationships we have cultivated, and the immense network of talented, truly good-people candidates with whom we interact every day, we each recognize that we don't just feel successful. More importantly, we feel happy.
Working with all of you is a privilege for which each of us is sincerely grateful. We thank you (and we hope you feel the same way). And we wish you – and everyone who matters to you – a peaceful, successful, joy-filled 2020.
Happy New Year,
Adam, Kurt, Tony & Paul
---
More From The SkyWater Blog