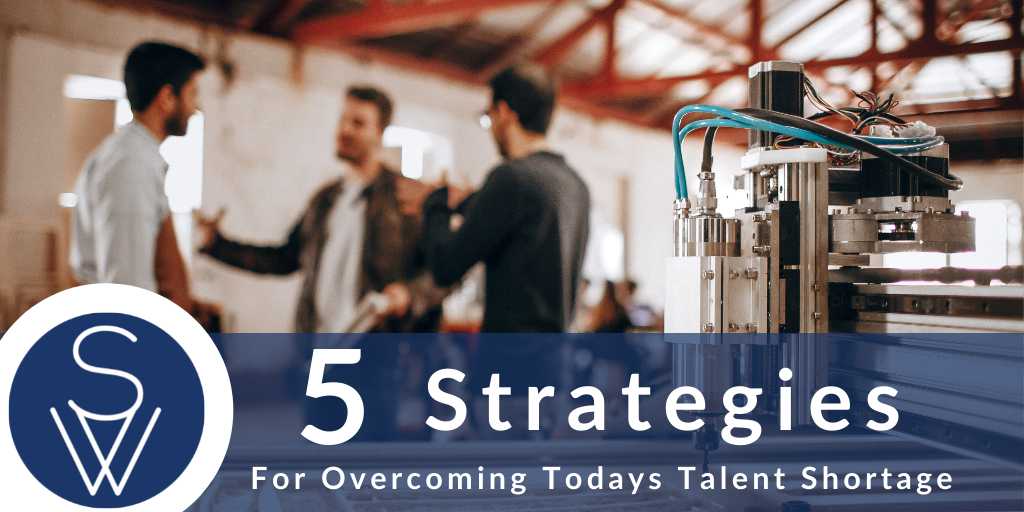 This time last year, millions of Americans had lost their jobs. Millions more remained employed but fearful of what the future might hold. For employers, it was an equally strange and unpredictable time. Hiring managers routinely saw competitive offers rebuffed by candidates who might have been tempted but were ultimately unwilling to risk leaving the relative stability of their current positions.
Fast forward to today. As U.S. economic and employment numbers continue to rebound, so has candidate confidence. Meanwhile, employers continue to struggle to fill open management positions.
It might be tempting to think of the current situation as just one more "normal" swing of the employment market pendulum. But I've been an executive recruiter for decades and here's what I'm seeing: COVID bumped that pendulum completely off its old path. The entire plane of the negotiation has shifted because, for many, many workers who spent more than a year working from home, everything else has shifted. Mandatory work-from-home (WFH) didn't just remove the hassles of the daily commute for most professionals. It awakened many of us to an entirely new way of navigating our days, often spending more time with family or pursuing more meaningful personal interests. Simultaneously, the stark realities of the pandemic itself was an intense, often painful reminder of just how fleeting and fragile life, itself, can be. It prompted many to question the role of "job" within a set of life goals where "making every day count" feels more urgent.
Now that most professionals can emerge and return to their former office confines, many are unwilling to do so.
None of us should be surprised when highly talented people – even those who may express some initial interest in the jobs we're trying to fill – present us with deal-breakers that were virtually unheard of just a few years ago. Whether it's WFH or more flexible hours, or proof of an inclusive and nurturing workplace, the demands are real. They're understandable. And employers are under tremendous pressure to figure out how to quickly attract and onboard talent.
Here's my advice on how to do it:
Resist the impulse to believe that "this too shall pass."
It won't. Countless studies, statistics, and employment experts tell us that we're in the middle of a paradigm shift, not a fad. The reprioritizing of career, family and personal values has occurred on a mass scale and it has been normalized.
Set aside whatever rules may have governed your career choices in the past.
So often, I see hiring managers scramble to "improve" a job posting or even an offer by simply increasing what worked in the past: a higher salary, improved incentive compensation, better title. Worse, I sometimes see employers completely misunderstand why a fantastic candidate goes cold. I hear the misguided judgment: "Too picky. If they think they're going to find something better, they're confused." They're not. They're in touch with their own needs and priorities and – critically – they're aware that their priorities are now mainstream. They know they'll find a job that fits, with an employer focused on making employees feel empowered, valued, and supported.
Listen to what works for candidates and employees.
Spend time asking, reading, and absorbing what today's candidates are seeking from an employer and a job. Then do the same with your own team. To compete in this talent market, you'll probably need to re-engineer some, maybe most, of the rules, salaries, even benefits packages that once defined you. But don't throw out everything. Here at SkyWater, we have wrestled – and continue to wrestle – with questions surrounding flexible workdays and work-from-home. Why? Because our tight-knit, face-to-face team culture has been at the very center of our success. We literally designed our workspaces around common areas, game spaces, and gorgeous outdoor trails where we frequently conduct walking meetings. As we work to understand what our current employees cherish most about SkyWater, we have learned that – at least for now – losing all of that would put our highest cultural norms at risk.
Define what you're willing to try and what you're not.
What can you change within your environment to make it more welcoming, more nurturing, and more inclusive? What can you realistically offer in terms of WFH? You'll hear many candidates asking you if you can offer a hybrid of onsite and WFH. You can't just accommodate these individual requests on the fly. What does hybrid mean to you? Here at SkyWater, the truth is, WFH hasn't harmed our productivity or profitability. If that were our only success criterion, why keep the office space at all? But earnest conversations with team members revealed a deep worry that our team culture and the joy factor might erode without any shared work time. So we're testing a "two days together" approach. We've also built a wellness room, a calming area for employees needing moments of solitude or space.
Adjust as you learn.
We're living and working in very fluid times. What seems like a great solution today might need to be tweaked or even abandoned a few years down the road (or sooner). Communicate that with your team. Let them know you're more interested in listening and improving than in mandating. At SkyWater, we've shared our "two together days" goals with everyone. Candidates know that's what they should expect. But we've also reassured our employees that we'd like them to ease into the two days onsite when they're ready. While the time may come for deadlines, that time isn't now. Our highest priority is being and constantly becoming the most welcoming and supportive employer we can be.
If you would like to know more about SkyWater Search Partners can help you successfully recruit the best talent for your organization, please reach out. We would love to speak with you!
More From The SkyWater Blog