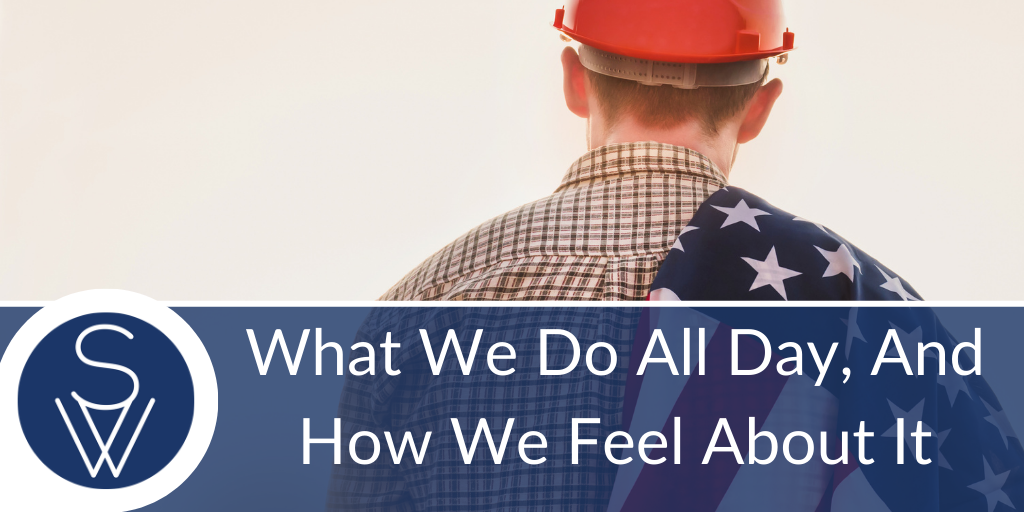 In his classic 1974 book, Working, Studs Terkel interviews Americans about "what they do all day and how they feel about what they do." It covers a broad swath of 1970s jobs, from farming the land, to coaching a football team, to being a comedian. In some ways, the book now reads like a peek into a time capsule; we don't have switchboards or their operators anymore. But at its core, the book is timeless – and more timely – than ever.
At SkyWater, those conversations are at the center of our own work. It's what we do all day. Every client is looking for that person who won't just "do the job," but make the workplace a better place by virtue of their own character. And every candidate wants what we all want: more than the paycheck, they're seeking pride in what they do, a sense of community with their colleagues, and a sense of purpose to it all.
Terkel puts it this way in his introduction, writing that work is also about a search "for daily meaning as well as daily bread, for recognition as well as cash, for astonishment rather than torpor…"
As he reflected on the many, many people who spoke so candidly in their interviews for the book, Terkel wondered if immortality, in a way, was part of their "quest." Listening to them, he believed that "to be remembered was the wish, spoken and unspoken, of the heroes… of this book." Isn't this hope, to be remembered, and remembered with gratitude (and maybe even a smile) part of what we all strive to achieve?
This Labor Day, we celebrate every one of you heroes, whether you are already in the job that brings you great joy and meaning, or you are yearning for something more. We hope you spend this holiday doing some of the things that matter most, and enjoying the people who mean the most. You deserve it.
More From The SkyWater Blog