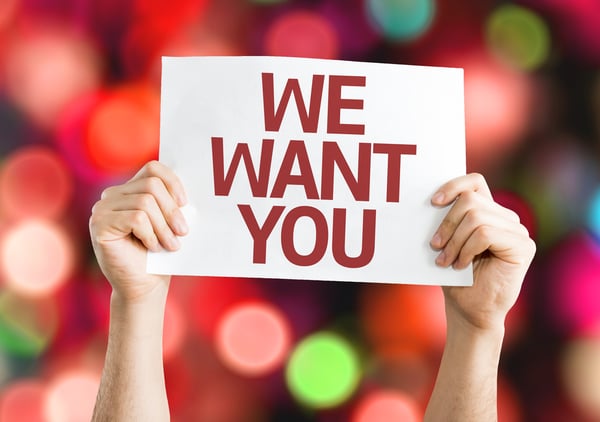 Have you known for a while now that it's time to move on? Is your resume ready? Have you compiled your own short list of ideal employers? Then what are you waiting for? Reach out. Start your job search now.
Every week, I'm in communication with capable, highly sought after professionals who are more than ready to launch a job search. But, they insist, "it's not a good time to look now." Why? Because it's November…. or (horrors!) December. Yes, the age-old cynicism about holiday hiring is alive and well in the minds of many talented, would-be job seekers.
But every week of the year, I'm talking to clients, too. And I can promise you this: they're hiring. In fact, December is often the very best time for a candidate to get those applications out. Contrary to popular belief, hiring managers don't ignore open positions until the New Year. Increasingly, hiring managers are under intense pressure to ensure open positions are filled before year's end. Some employers even hold managers to the same "use it or lose it" standards that have long been applied to other budget categories. If they don't have an offer out by the end of the year, they risk losing the position altogether. Given this urgency, my clients are more than happy – even eager – to conduct interviews every working day of the year, including New Year's Eve. Think about that for a minute. If you're sitting on your resume until January 2, you could be missing out on all those interviews and hiring decisions.
Now, I'm not suggesting that your new boss is Ebenezer Scrooge. They're going to take some time off over the holidays. As a result, you can expect that schedules will be lighter. The windows of time you're offered for interviews may be narrower. And if a group decision is required among several members of a leadership team, the offer process may take longer. So do your best to have applications, resumes and cover letters out now: in the first few weeks of December. And then follow up assertively (not aggressively) for the rest of the month. If you don't hear anything, stay the course. Take a breath over the New Year and then resume follow up communications immediately, in early January.
Finally, here are two thoughts to keep in mind as you plan your late-year job search:
Be optimistic!
You have good reason to be. You're competing in a smaller field of candidates. Thanks to the prevailing mythology around the Holiday Hiring freeze, many folks are sitting it out until January.
Spread the cheer!
You're applying for a job during the season of good will. Your communications need to reflect that. Open and/or close emails with a brief wish that the recipient enjoy their holiday season. Keep your tone warm, bright and forward-thinking. Remember that, like most of us, hiring managers are thinking about their own New Year's resolutions. "Make it a great year with a great new hire" – or something similar – is probably on their list. Show them that you're the one to make their new year great.
Ready to start your job hunt?
---
More From The SkyWater Blog