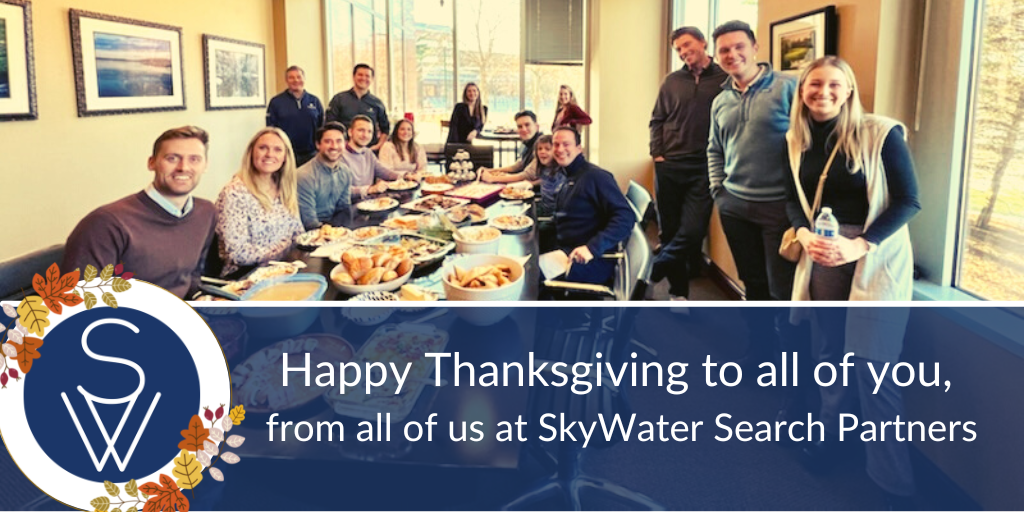 As we approach Thanksgiving this year, it would be difficult (and probably unwise) to ignore the possible changes and uncertainties that lie ahead. While inflation is slowing and fears of a recession are cooling, for many people, there are lingering worries that the economy may take a while to fully bounce back.
But this Thanksgiving, take a minute to look into the rearview mirror.
In just two-plus years, we have all experienced more change, more challenge, and more achievement than any of us could possibly have imagined. We have endured and emerged from a pandemic, thanks to science, some good fortune, and the goodwill of so many. We have witnessed – and been forced to acknowledge unspeakable injustices right here, in our own community and, thankfully, a growing number of us have begun to more deeply reflect, mobilize, and invest in real change. And we have all weathered a far-too-intense election season that, no matter how passionate our beliefs, has been exhausting.
These victories speak to the strength, resilience, and what must surely be the deepest wells of human optimism.
For all of these things, and for all of you: our team members, our communities, our clients, and our candidates, we are thankful. As we look ahead, we trust that the future is, indeed, very bright – and that, even in moments of uncertainty, our gratitude for you all will encourage and sustain us.
Happy Thanksgiving to all of you, from all of us at SkyWater Search Partners
More From The SkyWater Blog