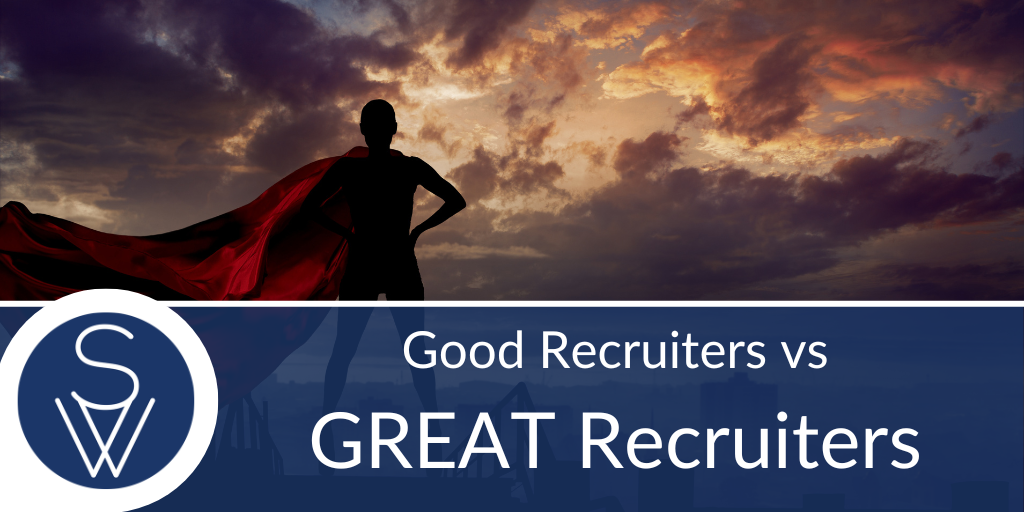 Companies often turn to recruiters when looking to find the top talent in their market. However, choosing the best executive recruiter to work with can often prove to be a challenge. There is undoubtedly a wide choice of good recruiters, but today's employers have high expectations. How exactly can an under-pressure hiring manager differentiate between 'good' and 'great'?
In our opinion, here is what to look for:
A Great Recruiter Is An Outstanding Networker
Networking is second nature to great recruiters. They are passionate about their industry, they want to know who is doing a great job, what challenges employers face and how they can improve the whole client/candidate experience in the hiring process.
A Great Recruiter Cares About Their Candidates
Great recruiters intuitively understand that building a candidate pipeline isn't about filling the next vacancy or focusing solely on the hiring manager. It is about adopting a long-term strategy established through trust, diligence and integrity over a period of time. The best recruiters don't focus only on their successful candidates but offer resources for all of their job seekers, building a network of invaluable candidate referrals that 'good' recruiters simply don't have.
A Great Recruiter Asks Questions
The best recruiters establish a relationship with a hiring manager before a vacancy arises. They understand recruiting trends and ask the questions the hiring manager doesn't want to hear, listen, learn, absorb and probe to gain in-depth insight into their client's needs. They also anticipate future requirements by spotting industry trends and future challenges in their niche.
A Great Recruiter Uses Technology Effectively
Great recruiters don't spend all of their time scouring social media sites to find the same visible candidates pursued by their competitors. They use technology to enhance their job search, rather than being consumed by it.
A Great Recruiter Is A Partner To Their Clients
Great recruiters adopt a consultative approach toward their client relationships. They have proven systems and checks in place for every step of the hiring process for the benefit of the organizations they partner with. The best recruiters offer advice and enhance the knowledge of the hiring managers too.
A Great Recruiter Is A Long-Term Recruiter
Great recruiters know that the key to success lies in building long-term relationships with employers and candidates, not just filling a vacancy. They care about the candidates they place and continue their relationship with them beyond the onboarding stage. It is in their interests for a successful long-term hire and this is reflected in the way in which they continue to liaise closely with both the hiring managers and their placements.
A Great Recruiter Shares The Knowledge
The best recruiters aren't afraid to share their skills and secrets for successful hires with their team members. They aspire to build a successful brand by implementing best practices resulting in long-term success and a coherent, fulfilled team of skilled recruiters.
A Great Recruiter Leverages Their Uniqueness
With a great recruiter, each hire is personalized. Rather than a one size fits all approach to companies and brands, they view each search and each company as unique. Their networking ability gives them deep insight into the requirements of organizations and they intuitively understand how and where to find the best fit for a particular brand.
A Great Recruiter Sees The Big Picture
The best recruiters see the big picture, they understand that it is not about one placement but the entire hiring strategy that will increase the success of their clients, candidates, and their reputation. They are in it for the long term and their whole ethos reflects this approach.
Looking for the best executive recruiting firm in Minnesota? We'd love to chat with you.
---
More From The SkyWater Blog