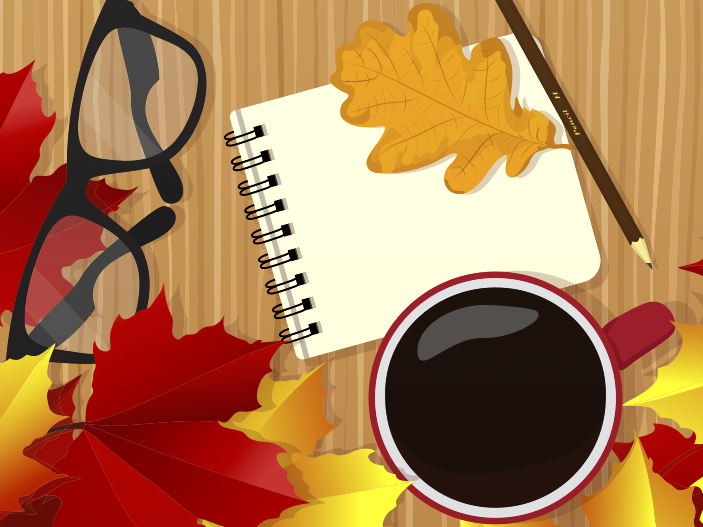 For Minnesota's Accounting and Finance Professionals, September is the Perfect Time to Start Looking
It's that time of year again, here in Minnesota.
It was inevitable, of course. Already, summer seems to be starting its final wind-down for the year. In just a few, short months our flower gardens and lakeside picnics will succumb to snow drifts and frozen sheets of ice. As the kids excitedly prepare for their "move up," to the next grade at school, it's only natural to look at our own lives through that same lens. Are we "moving up" or are we feeling a little left behind?
If you're ready for a career change, yo u may be thinking you should wait until January to get started. After all, isn't that what the "conventional wisdom" says?
Not lately, it doesn't.
The truth is, fall is the perfect time to launch your job search. That's especially true here in Minnesota and most especially true for candidates in the finance and accounting arena. In fact, September and October are the sweet spot for accounting and finance candidates.
Here's why:
As September rolls around, many Minnesota based hiring managers are also shifting gears from their more laid-back, savor-the-short-summer schedule to the brisk and business-like pace of fall.
But there's more to it than that.
The Late September Staff Up Is Right Around the Corner
For most employers, Q4 is an intense period of year-end accounting and finalizing of budgets for the following year. As a result, the finance and accounting departments experience a burst of hiring activity, bringing on new financial analysts to ensure a smooth year-end process. It's the season for new job opportunities. If you wait until January to start your search, you're simply too late.
Then there's also this other little reason:
The Use -It-or-Lose-It Rule
As the year progresses, hiring managers face growing pressure to fill all open positions before the new year – and its new budget -- begin. Why? Because senior leadership – especially in larger organizations – tends to view unfilled positions as potentially redundant. Job requisitions that are unfilled by year-end often get scrutinized during Q4 last-ditch efforts to slash budgets. When they do, the hiring manager is required to explain why they still need to fill that position. The thinking goes, "If you managed to get through all those months without a person in the job, you must not have really needed anyone in the first place." If the hiring manager's explanation and business case don't pass muster, they do end up losing that FTE.
The SkyWater Summit
Attend this FREE panel discussion and earn 2.0 CPE credits in the personnel/human resources field of study. This years topic is "People Are Your Biggest Asset." The goal is to help participants:

Recognize the importance of a company's culture

Identify the impacts of the changing workforce demographic

Identify tools to attract, develop and retain employees
We've got an all-star line-up of panel members in the Financial and Human Resources space. If you're an accounting manager, controller, CFO, or are in a role that requires continuing education credits, there is no reason not to attend this awesome event.
Next Steps
Don't wait until January to dip your toe into the candidate pool. This is Minnesota, people! That pool starts freezing over in November.
If you've been thinking about exploring new career opportunities, I think we've identified that there's no time like the present. Perhaps all you need is a simple checklist to get you on your way. Here's what I recommend:
Spruce up your resume & submit it to our recruiting team. There's obviously no cost to submit your resume to a recruiter. Our team will contact you when we've got an opportunity that you would be a fit for.
Update your LinkedIn profile, and change your career interest setting to let recruiters know you're open to new opportunities. This is not a setting that is public to your peers or current employer. You can passively be contacted by recruiters when an opportunity presents itself that you are a match for.
Bookmark and browse our job board for current openings. Our Accounting and Finance team posts new opportunities multiple times each week.
Register for the SkyWater Summit. The SkyWater Summit is free to attend. You'll earn 2.0 CPE credits in the personnel/human resources field of study, and get the chance to network with professionals in your field during both the panel discussion and happy hour. You heard me correctly: drinks are on us.
If you're ready to put your accounting and finance job search into high gear, please reach out. We would love to learn about your career goals and talk with you about our many, exciting new career opportunities!
---
Related Reading:
The Thaw? Job Searches in Accounting and Finance as Hard to See As Spring
Best Job Search Apps & Websites To Help Your Hunt
How To Pass The 6 Second Resume Test
More From The SkyWater Blog