It may be time to rethink your Executive Assistant Recruiting Strategy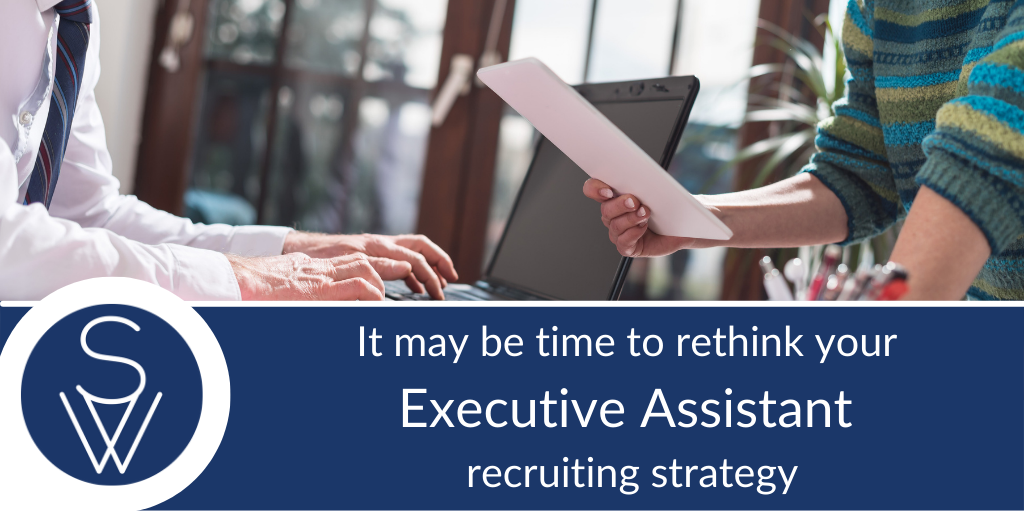 According to a very recent Deloitte study, 57% of employees report that they want to quit their current jobs to find an employer that "better supports their well-being."
That's a staggering statistic, given that the Great Resignation has been going on for more than two years.
But check out this far more stunning – and sobering – finding: nearly 70% of C-suite leaders say that they, too, are actively considering leaving, for the same reason. As an executive recruiter, I'm not surprised by the number. Twin Cities organizations, like those throughout the country, are struggling to attract, hire, and retain talented senior leaders. (It's a reality that keeps me incredibly busy.) But we should all be alarmed by the reasons for these vacancies.
Most point squarely to one overwhelming reality for today's executive: burnout.
Fully 73% of Deloitte's C-suite respondents feel that their job simply does not allow them to "take time off and disconnect." In other words, they feel overwhelmed, unsupported, and unwilling to continue feeling that way. The study went deeper, asking what was contributing to these feelings. Three answers leaped out at me as deeply revealing – and extremely solvable:
22% have no one in their office capable of covering for them, even during normal absences;
25% see no benefit in disconnecting or taking time away, dreading an unmanageable pile-up of work that would be waiting for them when they return;
24% worry that important messages or emails sent to them during their absence would go unattended or improperly handled.
A Surprisingly Simple Answer
These findings seem to correlate with my own, up-close observations of highly functional C-suite teams and their less successful counterparts. Happy, productive executives know when they need an executive assistant. They know how much more they can get done - and how much peace of mind they will enjoy - when they have the right person in that pivotal, central role. More importantly, though, they recognize that the actual search, vetting, and selection process for this role is unlike any other administrative or secretarial role.
Of course, a competent executive assistant will possess the necessary fundamentals: strong administrative support skills, masterful written and verbal communication, and outstanding organizational and planning abilities. But beyond that, more than anything else, the search must be centered around finding a great fit between the executive's role, goals, and work style and those of the executive assistant.
In other words, the search for the right executive assistant is far more similar to that of a CEO and not at all like searches for other clerical or administrative support roles. It calls for a recruiter capable of gauging personality fit, communication preferences, ability to receive and respond well to different types of feedback, and delegation styles.
Little wonder that SkyWater Search Partners is seeing a growing number of requests to bring our Executive Recruiting process to the Executive Assistant and Chief of Staff roles.
If your organization has been struggling to better support your executive team, please reach out. We would like to hear more and discuss how SkyWater Search partners might be able to help you.
---
Related Reading:
Letter of Resignation Template
More From The SkyWater Blog