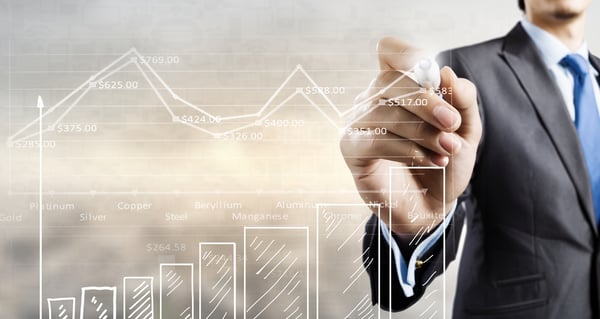 Employers are under increasing pressure to find new ways to source the talent needed to meet business objectives. As specialists in both the tech and engineering sectors at SkyWater Search, we've observed three key trends which may create challenges for employers trying to connect with the qualified candidates their organization needs.
Static talent pool
The residue of the long recession has left up to a quarter of American homeowners with a property hangover which affects the tech market. While prospective employees may be willing to relocate for a more lucrative career opportunity, the simple fact is that they can't. Their inability to sell their properties in the current market means they are trapped in unfulfilling jobs. Add to this the fact that many businesses simply can't afford the added expense of relocation costs in their hiring budget. Recruiting local candidates is the most cost effective option – if companies can find them.
Savvy candidates are transforming recruitment
Gone are the days when a potential candidate would simply visit your company's website, submit their resume and waiting for the hiring manager to respond. Today's candidates, faced with rejection via automated screening processes, are turning to more innovative ways to find out about suitable opportunities within a company. Alternative methods include networking via LinkedIn and working with a specialist recruiter in their field who has direct access to the hidden jobs market.

These issues result in more time consuming administrative tasks for hiring managers as they attempt to monitor the source of their applicants and manage the hiring process. For employers seeking to attract the best talent in their field, two solutions are available to this problem.

Firstly, the creation of a unique talent pool that fits your organization's cultural requirements will ultimately result in a ready-made source for HR to tap into the next time your company has a hiring need. A robust employee referral program will also support this initiative through leveraging their social and professional networks. Developing and nurturing a talent pool isn't an overnight fix, however. It takes time, consistency and a clear understanding of both your company's brand and where your best performers come from.

The alternative is to work with a reputable recruiter with in-depth knowledge of the engineering and tech sectors who can demonstrate a proven track record of successful placements.
Greater transparency
By transparency we mean employer transparency. With Glassdoor firmly established as the go-to place for candidates sharing their views of hiring processes and insights into the company culture of their employer, there's no escape. Today your employer brand is often shaped by networks, social media and bloggers. The claims you make about working for your company must be real and supported with a clear communicated brand message.
To achieve this, carry out regular employee surveys extended to all of your employees, not just those who will provide a favorable response. Listen to what your employees have to say and act on their suggestions. Welcome contributions and keep your lines of communication open. Follow that up promptly with a review of your candidate experience and remember that the experience begins the moment talent encounters your brand. Ensure all contact with prospective candidates is consistent with your claims and stay in touch with qualified applicants throughout the hiring process.
Need help recruiting new technical talent? Contact us to be connected with a recruiter that specializes in finding and placing local professionals with the skill set you need.
---
Related Reading:
6 Tips For Hiring Technical Staff In Minnesota
IT Turnover: The New Normal - 3 Ways to Keep Your IT Professionals Happy
---
More From The SkyWater Blog