To redistribute wealth and honor diversity, equity, and inclusion.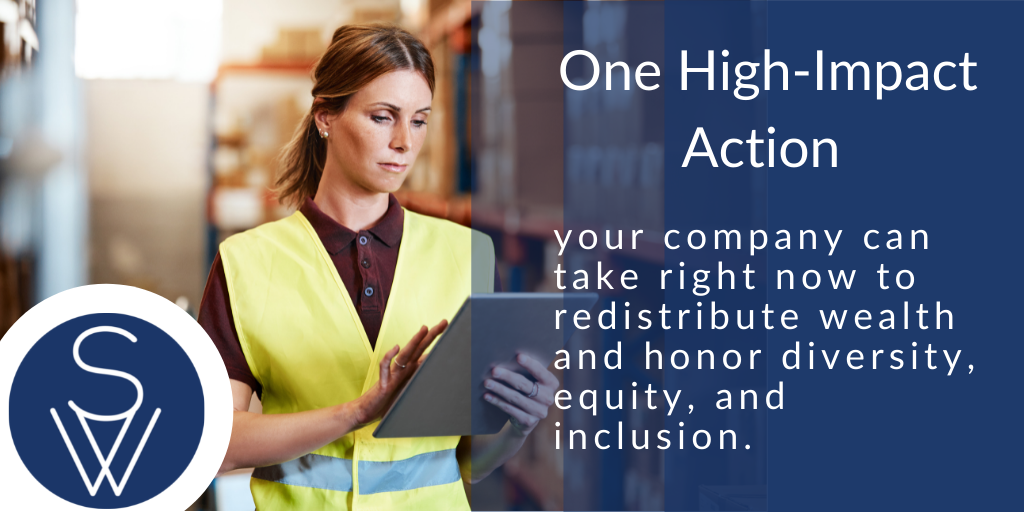 Over the past year, a growing number of Twin Cities businesses have become more focused, vocal, and visible in their efforts to address Minnesota's long-standing racial disparities.
It has been inspiring to see this real swell of effort, especially as it pertains to diversity in recruiting and hiring, creating more inclusive work environments, and shifting community support dollars toward organizations that provide loans and grants to BIPOC owned businesses.
But too often, too many organizations are overlooking one of the most powerful ways they could actually make a difference.
Or, as Dr. Kelly Burton, founder of Nexus Research Group and executive director of Black Innovation Alliance put it in her recent presentation to the Federal Reserve Bank, "while this is all encouraging, the moment seems to be bereft of any meaningful discussion on how BIPOC-led businesses better access the #1 capital source which hands-down beats grants, loans and equity investment combined…"
What is the most important source of capital?
One word: Revenue.
It's a critical distinction, one that's often overlooked. It also opens the door for every Minnesota organization, including SkyWater Search Partners, to take action immediately. When we make those efforts, Burton reminds us to keep our focus on the highest-impact actions we can take. Instead of asking how we might improve supplier diversity, Dr. Burton suggests we ask ourselves a different question: "What is the best possible model for connecting BIPOC-led small business owners and entrepreneurs to long-term corporate contracts?"
Here are ways every organization can get started.
Make an honest assessment and set new goals


Where does your organization source and purchase your inventory, supplies, and services? If the diversity of your suppliers doesn't come close to matching the diversity of the Twin Cities area, you have a real opportunity to make a positive impact. While it may not be realistic to appropriately diversify your supplier list overnight, you'll never get there if you don't set a goal and commit to reaching it.
Re-think your

process
When it's time to make a new hire, a new purchase, or new requisition decisions ask yourself:
How do you identify potential suppliers?

Where do you find them?

How do you communicate and seek quotes?
If you're like most companies, you likely rely on your existing referral sources and networks. That's usually the problem. Sticking with your own, long-standing relationship network might look harmless on the surface. But when we take a closer look at this approach through a diversity lens, it's often part of a deeper problem. Our own, unintentional roles in systemic racism can come into focus. When we insist on staying within the narrow confines of our own comfort zones, we shut down opportunities for marginalized, traditionally excluded people to participate.
Engage partners who can help

Share your diversity goals with your partners and consultant organizations. At SkyWater, diversity in hiring is a central part of the planning conversation. Successfully improving your team's diversity, especially at the leadership levels, requires a recruiting partner who understands this and is committed to casting a broad, equitable net to attract top talent to your organization.
Be open to learning, adapting, and revising

If you're doing this in earnest, you're going to come to moments where you recognize issues, mistakes, old processes that aren't so great. That's ok. As organizational and community leaders, the best thing we can do at moments like that is to remind ourselves and everyone else that we're all learning how to do better, with open minds.
Join larger efforts

To truly bring about much-needed change, we all need to take a stance beyond the walls of our own organizations. According to a recently reported statistic by McKinsey & Company, with racial equity between white and black businesses, we would add an estimated $290 billion to the economy. That benefits everyone.

To learn more about Dr. Kelly Burton and the work of the Black Innovation Alliance, you can read more here. If you would like to know more about how SkyWater Search Partners can help you expand the diversity of your team and your recruiting efforts, please reach out to us. We would love to speak with you!
More From The SkyWater Blog