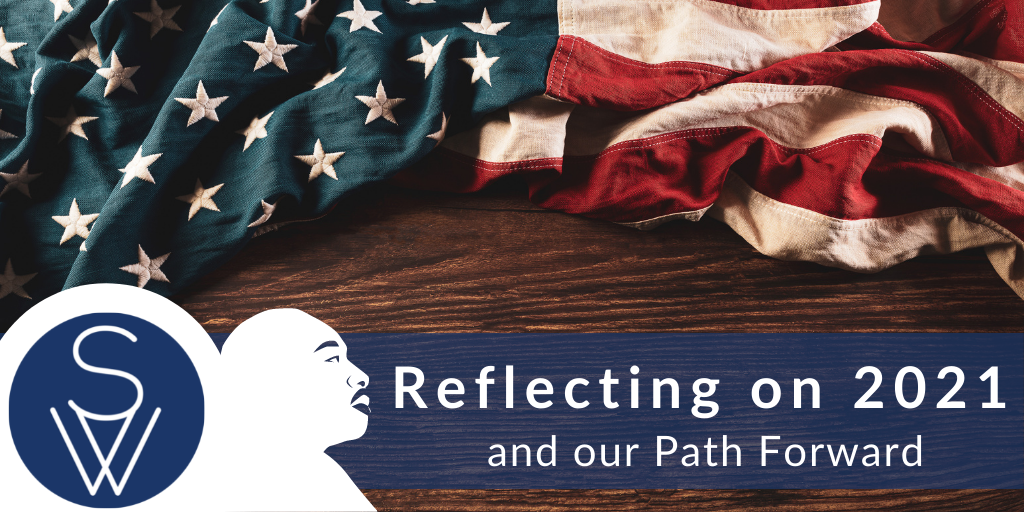 In 2021, SkyWater Search Partners took several concrete steps toward our diversity, equity, and inclusion goals. We'd like to share some highlights of our progress so far.
Our Starting Point
In 2020 and throughout 2021, the SkyWater team has been engaged in a process of honest reflection and, early in this process, we recognized 3 things to be true:
The Twin Cities' racial employment gaps are unacceptable and, as the area's largest and most successful executive recruiting firm, we have a unique opportunity – and obligation – to become part of the solution.
In order to do something a lot better than before, it's important to admit that we don't know what we don't know. We needed to seek solid counsel from credible DEI experts.
There is a lot of noise.

We promised ourselves we wouldn't get caught up in slogans, retweets, or empty promises. Instead, we would invest in asking difficult questions, listening intently, learning, and finding the best possible way to become part of positive, systemic change throughout our community.
Today, we are happy to report that, with the help of many, including the Center for Inclusion and others, we have charted a path forward and are making progress. Do we wish that we – and the entire Twin Cities community – were already "there," at some exponentially greater place? Of course, we do. But for us, the more productive question is this: are we clear-eyed, steadfast, and working hard toward becoming a true partner in improving leadership employment equity in the Twin Cities?
We think we are doing our best. In 2021, we:
Redefined the success of all candidate placements by measuring the diversity of the slate of candidates presented for each position;

Joined the Ramsey County Inclusive Workspaces Cohort;
Established a new Our Employee of the Quarter program, awarding winners with a $500 donation in their name to a community program of their choice;

Redesigned our vendor and supplier philosophy to purchase from local, diversity-owned businesses;

Focused inward, investing in an even more highly supportive and welcoming work environment, including more intentional communications about inclusivity, and creating a wellness room for all employees.

Put it in Writing: on SkyWater's "Our Commitment" page

, we won't just state our promise, we will document our efforts and progress going forward.
This journey is humbling but it fills us with optimism and a renewed, expanded sense of community spirit and purpose. We invite you to follow our progress and share your thoughts with us as we move forward.
More From The SkyWater Blog