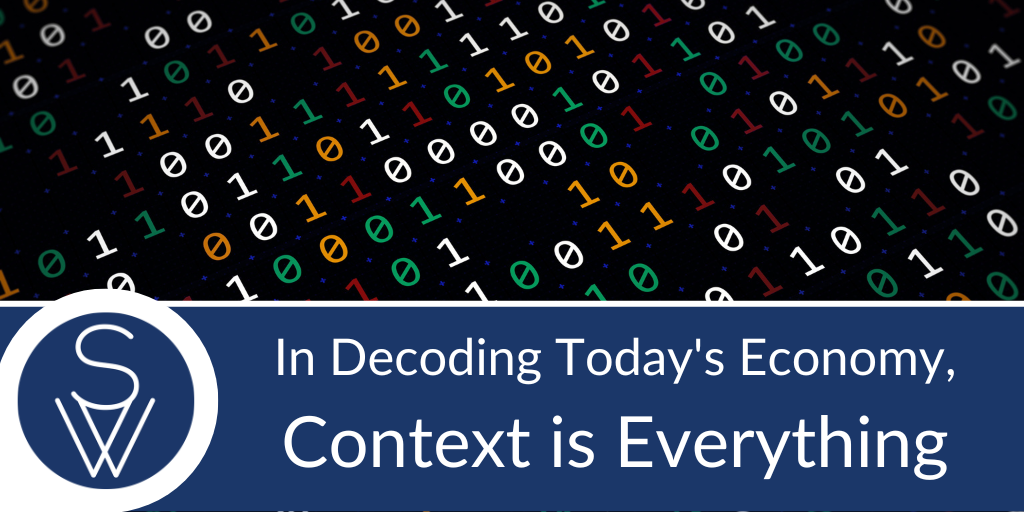 It's been a year of near-constant economic headlines that are sometimes conflicting and often confusing. If you've been reading the latest economic reports with mixed feelings and some uncertainty about the 2023 economy, you're hardly alone.
In their recent assessment, Bloomberg writers Rich Miller and Enda Curran describe the current state of affairs as "A Job-Market Riddle…" with layoffs occurring in some tech and financial sectors, while overall hiring and unemployment rates remain largely unchanged.
How do we solve this riddle?
Before we can tackle that question, the context seems more important than ever. The leadership team at SkyWater has weathered economic surprises, downturns, and even outright recessions before. Those experiences have shaped the insights we have today.
Earlier this week, I shared a few highlights from these articles, along with my own observations, with our team. I'd like to pass them along to you here.
First, it's important to note the resilience of the US economy. As noted by CNN, after shrinking in Q1 and Q2, the US economy's growth was stronger than expected in the 3rd quarter, growing 2.9% (versus the anticipated 2.6%).
Second, long before covid hit, employers were struggling to attract and retain employees. The talent shortage is real, and has prevailed for most industries throughout the pandemic, and, as both articles suggest, there is plenty of evidence (including demographics, retirement rates, shifts in the population, and changing rules for hiring immigrants) to suggest that the labor market will remain strong for some time to come.
Third, yes this feels like uncharted territory. Even as inflation chips away at spending and demand, we see many companies staying firmly in full hiring mode. As Miller and Curran describe it, these employers are "hoarding labor that they know they'll need once the economy starts accelerating again."
And yes, the economy will accelerate again.
Bottom line: numbers and facts don't lie. Even if we do reach an actual recession, a growing number of economists now predict that it will be mild and short-lived. I agree. That is especially true here in Minnesota, where we have the lowest unemployment rates in US history.
So, for all of the doom and gloom regarding the "potential" surge in layoffs (which we are not seeing here) and "worsening" inflation (which is actually already easing), we see strength, optimism, and a rebounding economy in the coming months and year.
If you would like to learn more about how SkyWater Search Partners can help you attract and retain the right talent for your organization, please reach out. We would love to talk!
More From The SkyWater Blog