Spring has Sprung, so have our employees at SkyWater! With their walking shoes on, once again we are supporting our 2nd annual "Walk a Mile for a Smile" benefiting MN-based non-profit Smile Network International. Taking a break from the action, the SkyWater team will raise awareness and hit the 1 mile walking path around Carlson Towers on a daily basis for 6 weeks.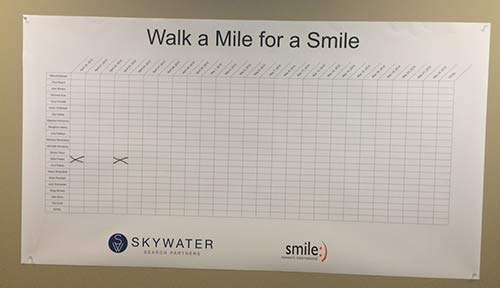 Smile Network is a Minnesota-based non-profit, humanitarian organization that provides life altering, reconstructive surgeries and related healthcare services to impoverished children and young adults in developing countries. SkyWater's donation will go towards 3 life-changing procedures for children in Central America born with cleft palettes.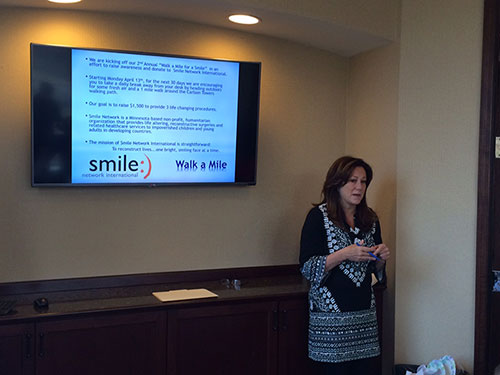 We had the pleasure of a visit from Kim Valentini, the founder of Smile Network to share with us her organization's mission and incredible heartfelt stories.
To see the impact this has on people's lives, take a look at the new video that made its premiere at Smile Network's Be The Change gala this past weekend! This is an amazing video that takes you on a mission experience:
When we first met 5-month-old Samuel, he weighed less than 5 pounds. Samuel had what is called failure to thrive. Samuel's mother was told his surgery was just too risky and that her son would not be on the surgical schedule. We recently returned to Cusco and caught up with Samuel and his mom. Here is their story...
Thank you to award winning producer Leslie Grisanti and photojournalist John Kilpatrick for telling the story.
To learn more about what Smile Network International does and how you can get involved go to: www.smilenetwork.org
More From The SkyWater Blog