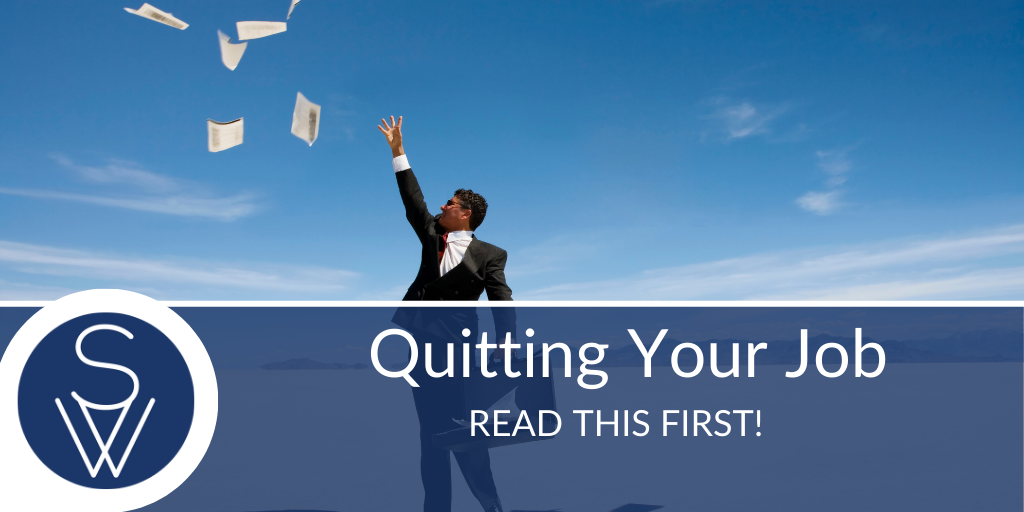 At SkyWater Search we know from our experience of talking to candidates on a daily basis that a growing number of disgruntled employees are desperate to quit their current job before securing their next career move. If you are intent on resigning without a formal job offer from a new employer, take our advice and read this article.
Get job hunting before you hand in your notice
Don't leave it until the moment you quit. Before you reach the point of no return (ie, your resignation), take pre-emptive action. Connect subtly with your network about the opportunities available in the market, contact a recruiter who specializes in your sector, and scour the job boards and industry press to see which companies are in the news and who is recruiting the type of role you are looking for.
Build in a cashflow contingency plan
The jobs market is on the up and skilled professionals are finding it much easier to find alternative employment but there is no guarantee that you will instantly walk into another job. Let's assume you face several months of unemployment before you start a new job. How will you manage your finances in that time? If you voluntarily quit your job, you lose your right to any unemployment benefits so it is essential that you have sufficient savings or a contingency plan in place. Financial pressure may result in your taking any job in order to survive, leaving you right back where you started.
Be clear on your reasons
Your next employer will ask why you quit your job without securing another one, especially if it results in a significant gap in your resume. Hiring managers and recruiters will want to know what prompted you to quit without a new job to go to and no apparent reason (such as a company relocation or change to your working conditions). For them, it raises a potential red flag over your future reliability. Above all, be honest about your motivation to quit but focus on the positive – don't criticize your previous employer, demonstrate what you have been doing (perhaps studying for a new skill) since your departure, and why you are more motivated since leaving.
Create an action plan
Depending on your industry sector and individual skills it may take some time to find your next job. Use your 'resume gap' time proactively. Finding your next job will be your priority but you may wish to volunteer in work-related areas, set yourself up as a freelancer on a temporary basis, take a new qualification, and remain in touch with industry trends and your network during your job search.
Don't burn your bridges
Quitting your job without having a new one lined up is never an easy decision but sometimes we appreciate that it is your only option. You may be in a position where you have come to loathe everything your company stands for and feel on the verge of emotional or physical burnout but you must remain professional. At some point, you may need a reference from your co-workers. Hand in your notice with dignity and respect for your employer and ensure wherever possible that you leave your projects and responsibilities as up-to-date as possible. A positive attitude now will augur well for your future employment prospects.
Want more tips on the topic of quitting your job? We've got you covered.
More From The SkyWater Blog