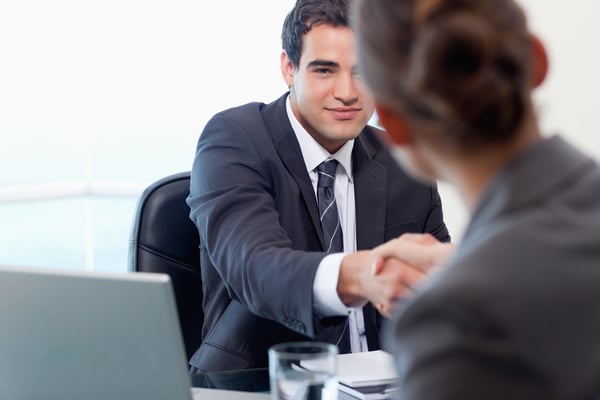 Today's Minnesota jobs market favors candidates, but finding a job can still be a daunting prospect for many applicants. For 'first time' job seekers one of the most difficult aspects of the entire hiring process is salary negotiation.
If you're a Minnesota candidate and find yourself in that situation, here's our advice:
Work out what you need
Don't instantly accept the job offer if it isn't going to cover your basic living costs. Work out exactly what you need to earn to pay all your weekly and monthly bills. Whether you're living at home, sharing with friends or have a monthly rent to pay, don't accept a job offer that doesn't allow you to meet those costs and offer a degree of disposable income. Adopting a realistic attitude now will prevent problems in the future. If you're moving to a new location and have sole responsibility for all overhead you need to understand exactly how much it will cost you. Research the cost of renting your own apartment and add in a contingency figure to cover the unexpected costs which often arise.
Don't automatically accept the first offer. Do your research. Visit the SkyWater salary guides to find out what the market rate is for the job you're negotiating. Contact your industry's associations for additional career related information. If you're not happy with the offer, part of your salary negotiation will be demonstrating to the employer exactly why you are worth more. For job seekers straight out of school this is one of the most difficult parts of the process. Be confident in your ability; present the employer with your findings – they will be impressed with your organizational skills and resourcefulness.
Look at the benefits
Accepting your first job shouldn't be based solely on the basic salary. Take into account the value of the benefits on offer. Is remote or flexible working part of the job? What is the employer offering in terms of vacation or healthcare? For many new job seekers, career development such as mentoring and specific on the job training is vital to their long term aspirations and a key consideration in their job search. Weigh up all of the positive and negative aspects of the offer before accepting it.
Don't rule out a 'temporary' job
The job market has changed over the last few years and fixed term or temporary projects are more common. For young professionals straight out of school this may prove to be an attractive option as fixed term jobs give you the opportunity to discover where your strengths lie. Candidates who exceed their performance objectives in temporary roles are often recipient of permanent job offers when their contract expires.
Work with a specialist recruiter
For many first time job seekers, working with a recruiter to secure that first step on the career ladder is a preferred option. A specialist Minnesota recruiter who understands both the market and your expectations has extensive experience of negotiating the best salary on your behalf. It also removes the need for you to communicate directly with the employer to agree the final offer. What's more, as the recruiter is working on your behalf, they are likely to achieve the best possible salary coupled with realistic advice on what to expect in the current market conditions.
---
Related Reading
How To Respond When Asked About Your Salary Requirements
8 Words mistakes in Salary Negotiation
Undervalued & Underpaid? 7 Essential Tips For Asking For A Raise
No Fail Responses to Questions About Your Salary Requirements
Why You Should Never Accept A Counter Offer
2 Email Templates For Your Lowball Salary Offer Response
---
What Should You Earn?
Download the most recent salary guide for your specialized field.
More From The SkyWater Blog