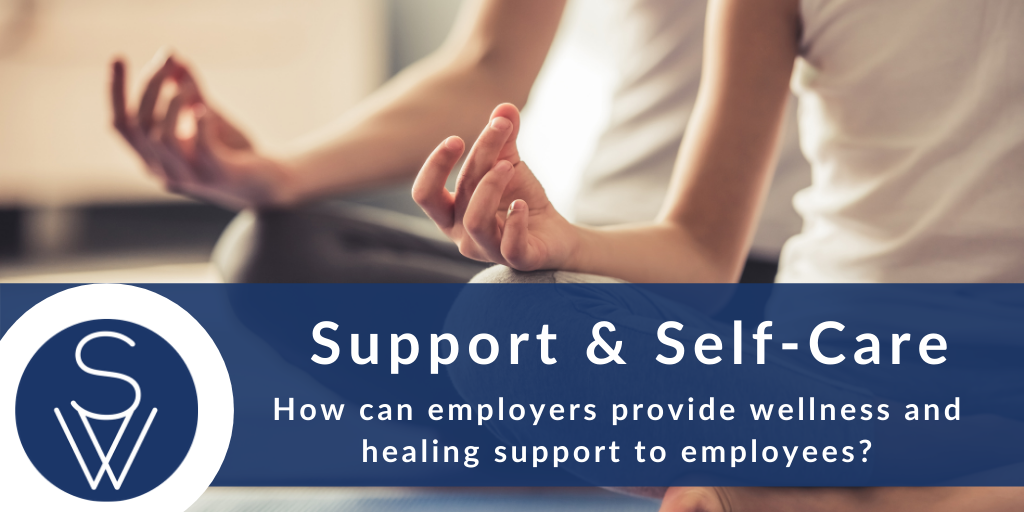 If you are a leader in your organization or a manager of a team, there is a very good chance that your employees are more stressed out over the events of 2020 than they're admitting to you. Racial inequality, the pandemic, contentious presidential election, financial gaps between classes, the pressures of parenting, navigating education offerings, the list goes on. 2020 brought many challenges and placed them in the center of our living rooms.
Many employers are asking themselves this question:
What can employers do to encourage the wellness (and healing) of employees?
First, addressing issues head-on is important. Audra Hedberg, PHR, PHRca, SHRM-CP, Senior Compliance Consultant at Trüpp provides a thorough list specifically of how employers can respond during civil unrest. Building on many of Audra's points, we'd like to add some additional actions that employers could consider to support their employees.
Composing an email to the company acknowledging the events, and assuring employees that you, their managers, and the members of the Human Resources team are available to connect with.
Evaluating PTO policies, and granting extra time-off for employees who need a mental health da or feel they need a day to join a peaceful protest.
Offering resources such as employee assistance programs, Telehealth, or even simply reminding employees of any benefits they may already be eligible for through their healthcare plans
The importance of having access to healthy food, sleep, and physical movement can't be overstated. We're not suggesting that being a good leader means mandating that everyone eat salad, go to sleep at 9:00 pm, and use the company gym 5 days a week. Reflect on the following questions:
Do my employees have access to healthy food during the workday? What are the snack choices in the break room?
Do my employees have access to enough sleep? Does your leadership team email and text employees late at night regarding work? How could that be remedied?
Do my employees have access to enough movement? Are standing desks an option? Do employees feel empowered to take a mid-day walk? Does your company offer access to a gym or in the healthcare plan?
Dr. Joi Lewis, author of Healing: The Art Of Radical Self-Care advocates that taking care of ourselves can actually be a way to stand up to injustice. It is empowering to have access to the things we need to stay well. The best employers can support health and healing, be it physical, mental, or otherwise, by giving employees the opportunity to be well.
Let's close with a simple checklist for this week:
What is one additional healthy eating option you can provide for your employees?
Evaluate your employees' ability to unwind when they leave work (your text/email can wait until morning).
Encourage employees to walk during the workday.
Looking for HR talent? Get in touch with us. We would love to help you with your search.
More From The SkyWater Blog