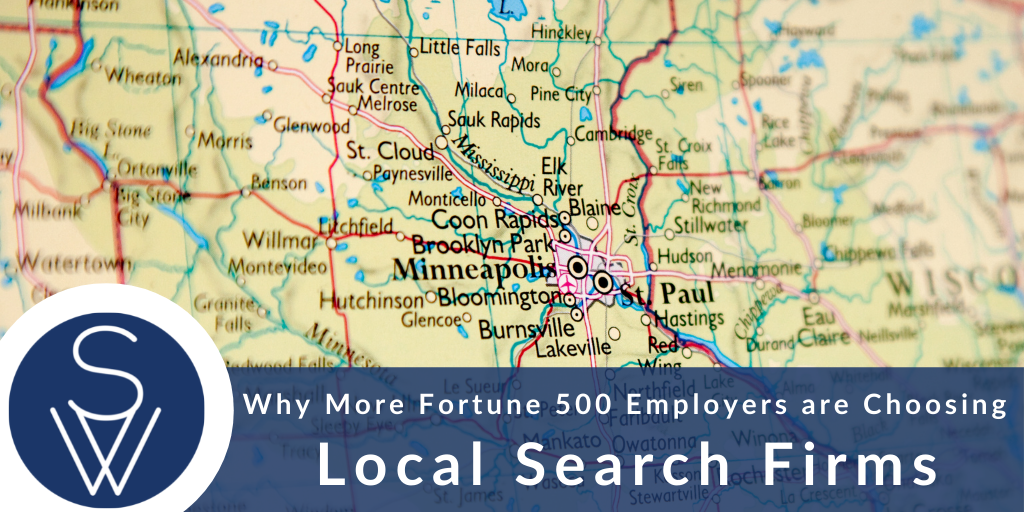 Regional Executive Search Firms Have an Undeniable Edge in CFO Recruiting
Finding the right person for a Chief Financial Officer role is one of the most consequential executive search challenges that a Fortune 500 organization will ever face. Lately, I've been watching a trend emerge in CFO recruiting where BODs and CEOs are interested in a more intimate search approach. The days of working with a "sales" guy out of New York who gets their candidates from "his recruiter" out of Chicago are losing their luster. Needless to say, the trend is shifting and it's been a fun recruitment shift to be a part of.

Historically, Minnesota's Fortune 500 companies have hired multi-national search firms to fill executive roles. While the logic behind this seemed to make sense, large positions can only be filled by large firms, Minnesota has a number of small-to-midsized public companies that are craving a higher level of service. They may not be the size of Target or Medtronic, but they still want that white-glove approach.

Outside of the need for better service, many of Minnesota's most treasured brands have encountered a whole new level of fierce competition for top talent. More importantly, they've come to recognize that to successfully woo these candidates, they need a search partner that is 100% in sync with their organization's goals and motivated to support their long-term success. They are realizing that it's difficult, if not impossible, to build that kind of partnership on the occasional, long-distance recruiting contract.

The ideal recruiting partnership is built on a foundation of shared experience, mutual interest, and a deep understanding of an organization's values, workplace, strategic vision, and challenges. It's built on a foundation of shared pride, hope, and investment in Minnesota's economic success.

That, of course, is where SkyWater Search Partners comes in. I'm excited to see this growing trend, especially in CFO search, and am thrilled to be working on behalf of Minnesota's Fortune 500 employers. As an executive recruiter that focuses on the MN employment market, I've partnered with increasingly more local, publicly traded, mid-market companies since 2020, and it's a trend I expect will continue. I truly believe they are deepening their relationships with local firms such as SkyWater Search Partners because they are getting a better overall search partner experience.

If you would like to learn more about SkyWater Search Partners and our approach to CFO and other C-suite searches, please reach out. I would love to learn about your goals and look forward to sharing our unique strengths with you.
More From The SkyWater Blog