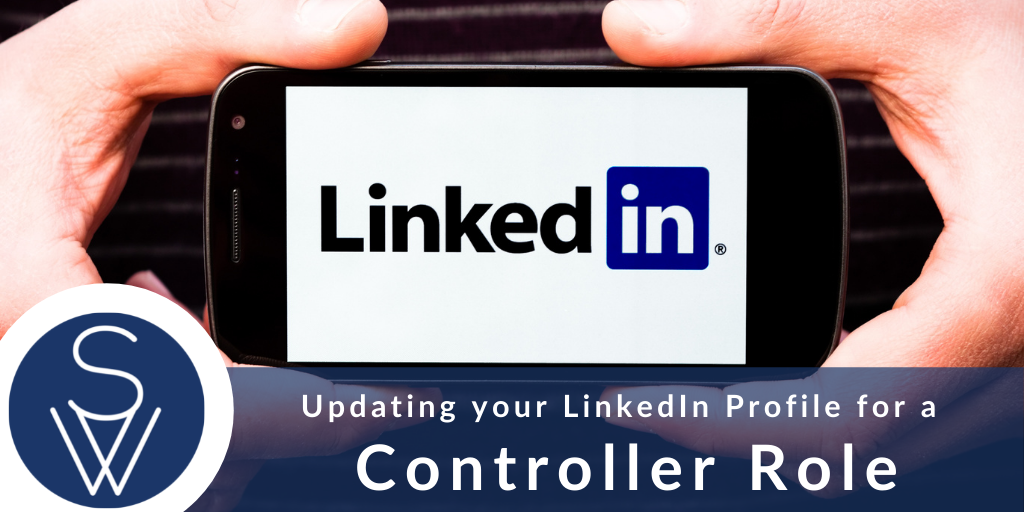 As an executive recruiter in the Accounting and Finance space, one of the roles I most often partner with employers to fill is the role of Controller. As a CPA myself, I'm no stranger to updating my own LinkedIn profile to attract the attention of a hiring manager in this space. More importantly, I've partnered with dozens of companies throughout the midwest to help them find and vet top talent, with the goal of finding the perfect fit for their vacant Controller role.
It may come as no surprise that someone whose top skill is in the realm of accounting & finance is not always the best marketer when it comes to amplifying themselves for a new opportunity. But that's an undeniable part of the job search process.
Candidates working directly with a recruiter have the benefit of hearing the inside scoop of what the hiring company's culture is like and what the hiring manager is seeking in applicants. They also gain the recruiter's experience of seeing hundreds of resumes and LinkedIn profiles for other professionals in the field. Recruiters have seen what's working and what isn't. Recruiters know what the majority of hiring managers are looking for in the initial six seconds that they scan your resume or LinkedIn profile page.
If you're reading this article, I'm assuming you're beginning your job search and you've had the foresight to spiff up your profile in hopes of standing out in a crowd. You've come to the right place. Here is a guide to updating your LinkedIn profile for your next Controller role, as brought to you by an experienced CPA and executive recruiter 🙋🏻‍♀️.
Profile Pictures For Accounting & Finance Professionals
Take a moment to check out our post on perfecting your headshot, where we chat with photographer Jonathan Conklin about presenting yourself professionally online. Note that there are stylistic differences in how professionals in a field such as Accounting would present themselves in a headshot vs. someone in the technology sector and so on. In general, if you're presenting yourself for a Controller role, your headshot will be fairly traditional, as opposed to a lifestyle portrait or some of the other well-known headshot style choices. No matter which style you feel suits you best, you'll want to showcase that you are professional, approachable, and friendly.
If you can't afford to have professional headshots taken from a photographer, Jonathan has some advice for you on how to take the very best selfie, using your phone. The big takeaway here is that something is better than nothing. Don't leave your profile picture blank. Do follow the tips we cover with Jonathan.
Record and Display Your Name Pronunciation
Is your name hard to pronounce? Did you know that LinkedIn has a feature that lets you record yourself pronouncing your name, and display the audio on your profile? Using this feature on LinkedIn will do three things for you. It will:
Give your prospective employer a little extra confidence and comfort when they meet you.
Show your employer that you are tech-savvy, which will subtly communicate to them that you'll be able to use the proper tools required for your role as well.
Give you a few extra seconds to record your motto after you pronounce your name, which adds personality to your profile.
Use Bullet Points
You've heard that using bullet points on your resume can help break up the content visually, so why not use it on your LinkedIn profile? After all, LinkedIn is another version of your resume.
When I'm presenting a candidate to a client, I especially love to see that the candidate has chosen to use bullet points under each of their roles listed to help detail their responsibilities and accomplishments while they held that position.
Pro Tip - Start your bullet points with a powerful action word such as Launched, Rebuilt, Provided, Drove, Grew, or Lead.
Here is an example:
---
Controller
Achme Example Inc. - Full-time
As the Controller at Achme Example Inc., I led the accounting departments at two locations and was responsible for ensuring timely and accurate financial reporting to management and the Board of Directors. Some of my accomplishments and responsibilities included:
Reduced operational spending by 13% by reducing subscription-based tools with overlapping capabilities.
Oversaw all HR functions including payroll, health insurance benefits, 401k plans, and tax payments.
Ensured accuracy and efficiency in the day-to-day transaction postings.
Analyzed company revenue and cost of goods with Gross Profit.
Led and managed 1 direct report. Provided leadership, guidance, and opportunities for their personal development.
---
Include Your Suffix or Certifications
Don't be afraid to include "CPA" or "CMA" in your profile name if you hold those credentials. This is done by adding your suffix to the Last Name field.
You can also add a certification or an education entry to your profile. Education and Certifications are definitely areas where hiring managers and recruiters look immediately. Keeping these areas up-to-date can help you pass the six-second resume test.
The Importance Of Your Activity Feed
LinkedIn has a dedicated section above the fold that shows your "LinkedIn Activity." By default, this shows the last four things you've done on LinkedIn. Perhaps you've commented on someone's post or made a post of your own, etc. If you're not really on LinkedIn very often, you may not have any activity displayed in this area.
When you're beginning a job search, it's a good idea to post an article you find interesting that is related to your field or comment on a colleague's post. If for no other reason, this populates that area of your profile. This is important because up until this point in the guide, you've actually put a lot of work into updating your LinkedIn profile. However, when someone arrives at your profile for the first time, if they see that the activity is blank, they may assume that you're not really on LinkedIn and that the really important stuff such as the job history area is out of date. Give your viewers the confidence to know that you keep your profile up-to-date while looking for new opportunities.
Be Aware Of The PDF Export View
Near the top of your profile, you'll see buttons such as Open to, Add section, and More. When you click More, there is an option to Save to PDF. Now let me be clear that I do not recommend that saving your LinkedIn profile to PDF is a good replacement for a resume that was carefully crafted separately. However, I'd like to make you aware that if a hiring manager or recruiter needs your resume, and doesn't have it yet, they might download your LinkedIn profile as a PDF as a quick fix.
I recommend that you get your preferred version of your resume submitted to the job, as well as test what your LinkedIn PDF looks like, and consider re-working areas of the regular areas of your profile so they look great both online and when exported.
Look At Examples
I'd like to offer this last bit of advice: look up a friend or colleague on LinkedIn, and put your critical thinking cap on. If they've done something particularly elegant or clever with their profile, give them the best compliment you can by copying their idea!
My profile is by no means perfect or the end-all-be-all example, but I will include a link to it here if you'd like to see some of the things I've implemented:
https://www.linkedin.com/in/claireraboncpa/
As always, if you are open to new opportunities, I invite you to browse the open roles that the SkyWater Accounting & Finance division is working on, and I of course invite you to connect with me.
Best of luck with your search!
More From The SkyWater Blog