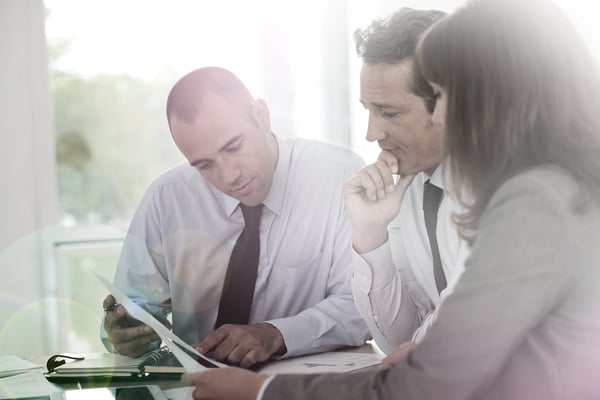 It's the cold calm before the storm for the construction industry here in Minnesota. But while it may look quiet to the casual observer, every successful construction business leader is working hard, right now, to build the right team. Or, to put it more accurately, teams.
Construction recruiting has never been tougher than it is right now. Many owners are facing painful choices: commit to tight turnarounds on projects and hope to have the staff to get the jobs done on time? Or bid with extended timelines and hope to win the projects, even though you know your competition is promising quicker completion dates?
This scarcity of talent is a growing problem at every job level. In fact, most of my clients point to the shortage – and cost – of talent as their greatest concern as they look at 2020 and beyond. But nowhere is this pain felt more profoundly than at management levels. Without highly talented people in your key decision-making and project management positions, it's nearly impossible to commit to, oversee, and complete your most desirable projects.
Without these people in place, you can't compete.
As you scramble to identify, recruit, and hire for each key position, your competition is out there, doing the same. In this environment, every little step in the process can be a make or break decision. What messages are you conveying in your job descriptions? How are you posting each open position? How do you find – and access – various pools of talent?
Those are just a few of the steps you need to nail, perfectly – before you ever even ask your first interview question. From there, interviews and reference checking today aren't as simple as checking the skill boxes and reassuring yourself that the person across the desk can string sentences together. It's a complex balance of confirming skill sets, assessing job fit, and selling your company and the job like you have never had to sell anything before. But here's the real kicker: it's a race. Dawdle – for even a day – and that top candidate is likely to be snapped up by the company that never wasted a minute.
So let me ask you a few questions. How's it going? Are you winning the right talent? Are you getting everything you need from your executive recruiter? If you're not, you should. In this environment, the right construction executive recruiter makes all the difference.
Here's how.
We're already immersed in your talent pool.
Because we specialize in construction, we're already in constant communication with the candidates you want. Sure, some of these individuals are the names you already know. But we have an ear to the ground for the up and comers. We're in the loop and first to hear when currently employed talent is getting restless. More importantly, we have industry credibility. Passive candidates take our calls because they know we're not going to waste their time. Because I have spent years cultivating these connections and relationships, these candidates will talk to me, even when they're not actively looking. Let me put that another way: the candidates you want are already talking to me.
We create a success plan that works for you.
You need the job filled yesterday. We get that. While we can't time travel, we can help you make up for lost time. That starts with a solid plan, definitively outlined steps, and clearly communicated expectations. From editing job descriptions, to interacting with talent, to scheduling interviews and presenting offers, we remain deeply engaged, providing critical feedback, suggesting course corrections, and always working rapidly to land top talent.
We are message and marketing specialists.
We work closely with you to truly understand what you need and what you can offer. When we talk to top candidates, we won't simply dangle a job title and salary. We'll appeal to the career goals and values of today's most desirable talent by presenting the best of what you have to offer, including your company's culture and open career paths, your business goals, even your management style.
We bring you the short list.
By the time you're interviewing, you know that candidate sitting before you has been carefully vetted because your recruiter has narrowed down your field according to everything discussed.
We keep it on the fast track.
After the interviews, there is a temptation to consider, reconsider, contemplate, second-guess, and set it all aside for a few days which, inevitably, turn into weeks. But right now, you can't afford that luxury. Your recruiter stays in close touch with each top contender, keeping each individual engaged by reassuring them that the process is moving along. We keep you apprised of what they're saying and make sure you can act quickly and decisively because you have all the information you need.
We don't disappear after the offer is accepted.
The construction industry is our industry. We're invested. After your candidate accepts the offer, we stay in touch. We follow up to ensure that your new hire is acclimating and give you the heads up if they're struggling or need more support.
If you are looking for the right partner to help build your team in the new year, get in touch with me. I'd love to chat with you more about your needs.
---
More From The SkyWater Blog